ABOUT THIS SERIES
These COVID at the Cabin episodes will provide an update on several aspects of the ongoing COVID-19 pandemic. This will include current and up-to-date information regarding the disease, as well as the exploration of other medical areas affected by the pandemic. It will address the most recent information and direction from medical organizations within Alberta.
Help us provide COVID-19 education, training and resources for health care professionals by donating to CME&PD.
---
---
DISCLOSURE OF FINANCIAL SUPPORT
The program was developed and planned to achieve scientific integrity, objectivity and balance.
This program has received no commercial support.
Planning Committee Disclosures are listed below.
---
TERRITORIAL ACKNOWLEDGEMENT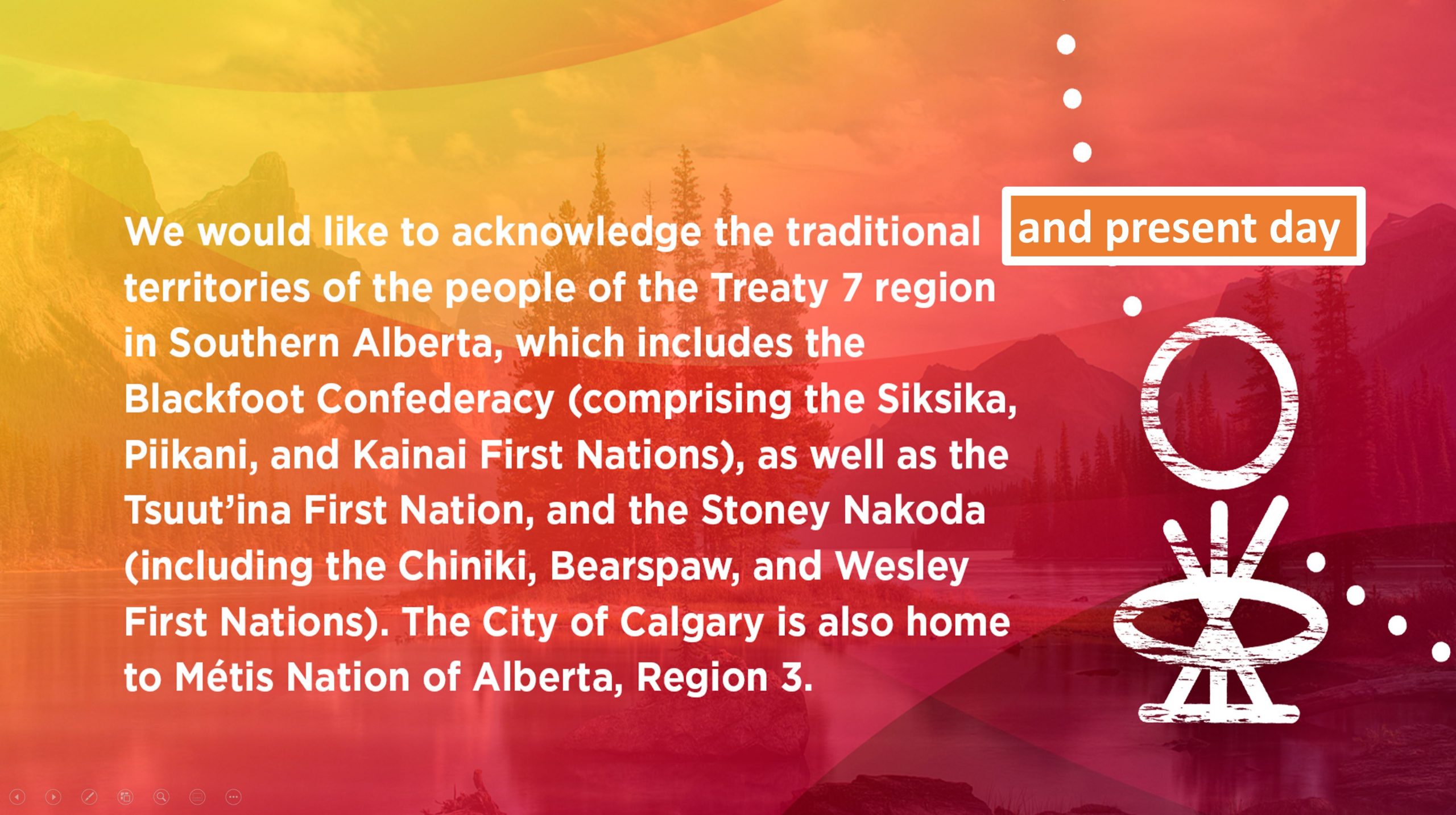 ---
DELIVERY
Stand-alone vodcasts. Registration is not required.
---
ACCREDITATION INFORMATION
This series is NOT Mainpro+ certified or MOC accredited. When reviewing the video and handouts in this series, you will need to do extra interactivity with the materials in order for CFPC members to claim certified credits and for RCPSC members to claim higher numbers of credits per hour:
CFPC members can claim as follows:
Non-certified Self-Learning credits for time spent reviewing the video or materials.
Additional 5 Mainpro+ certified credits upon completing Linking Learning Exercise.
RCPSC members can claim hours under MOC Section 2 Self-Learning as follows:
Reading a journal article - 1 credit per article
Podcasts, audio, video - 0.5 credits per activity
Personal learning projects - 2.0 credits per hour
---
COPYRIGHT
The presenters have taken the appropriate steps to ensure that the use of third party material in this presentation falls under fair dealing in the Copyright Act. https://library.ucalgary.ca/copyright/
This material was created for those enrolled in the COVID at the Cabin and cannot be reproduced, retransmitted or copied.
Presenters have properly cited third party material in one of the ways outlined below.

---
TOPIC SUGGESTIONS
If you have any topic suggestions for future COVID at the Cabin or the COVID Corner series, please leave them here.
---
PLANNING COMMITTEE
| Name | Credentials | Affiliations |
| --- | --- | --- |
| Kelly Burak | MD FRCPC MSc (Epid), CHAIR | Associate Dean, Continuing Medical Education and Professional Development & Physician Learning Program, University of Calgary |
| David Topps | MB ChB CCFP | Medical Director, Rural Education, Continuing Medical Education & Professional Development |
| Douglas Woodhouse | MD BScEng CCFP | Medical Director, Physician Learning Program, University of Calgary |
| Katrina Nicholson | MD ChB CCFP | Medical Director - Family Medicine, Primary Care Engagement, Physician Learning Program |
| Heather Armson | MD MCE CCFP FCFP | Professor and Assistant Dean, Personalized Learning, Continuing Medical Education and Professional Development, University of Calgary |
| Michelle Bailey | MSc MD FRCSC | Quality and Safety Lead, Hospital Pediatrics, Department of Pediatrics; Clinical Associate Professor, University of Calgary; Provincial Clinical Knowledge Lead- Pediatrics, Alberta Health Services |
| Selena Au | MD FRCPC | Clinical Assistant Professor, Clinical Care Medicine Department, University of Calgary; Intensivist, Rockyview General Hospital & South Health Campus |
| Joe MacGillivray | BA MSc | Managing Director, Physician Learning Program, University of Calgary |
| Elaine Chow Baker | MSc MBA PMP | Director, Continuing Medical Education & Professional Development, University of Calgary |
| Alanna Wall | MA | Program & Events Manager, Continuing Medical Education & Professional Development, University of Calgary |
| Susan Limongiello | MBA | Business Specialist, Continuing Medical Education & Professional Development, University of Calgary |
| Rosario Villalobos | BEd MOD MEd | Education Coordinator, Continuing Medical Education & Professional Development, University of Calgary |
---