My Practice, My Improvement, My Excellence
An easy-to-navigate and powerful tool to support data-informed practice improvement.
Ready to start an activity?
What is MyPI and how does it work?
As a physician in Alberta, you have access to various data sources that can inform your practice. Using this data to generate meaningful information and identify areas for practice improvement can be challenging, and the MyPI tool can help.
MyPI provides coaching on how to best reflect on your practice and create actionable change plans that you can implement. Most importantly, the tool helps keep you accountable along the way.
MyPI is available to all physicians across the province. You can complete independent activities, group activities, or select from a list of activity templates.
Curious about what MyPI looks like and how it integrates with the 5-step FMRAC framework, click here.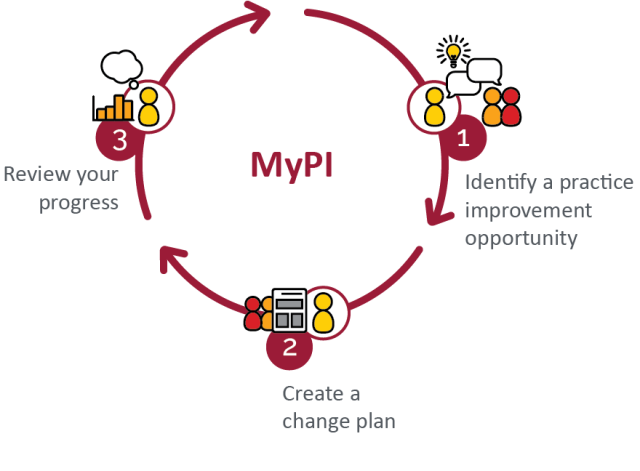 Complete your activity in three steps 
Looking to complete your practice reflection cycles? MyPI (My Practice Improvement) guides you step-by-step through a Physician Practice Improvement (PPI) cycle, whilst coaching you through the optimal steps for quality improvement. For a 12-month subscription of $199 (+GST), receive these amazing benefits
Unlimited MyPI cycles
Access to templated and group activities
Growing library of resources and online coaching
Claim up to 45 CME credits for CFPC Mainpro+ and RCPSC MOC for each cycle
We submit your CME credits directly to CFPC and RCPSC
We submit your claim to the AMA CME Benefit fund for reimbursement of the full annual MyPI subscription fee
MyPI fulfills your CPSA Physician Practice Improvement (PPI) requirements for which you will receive additional certification.
If you would like to look at a few project examples, head to Resources and Help before you get started.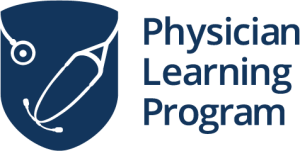 This program was developed in partnership with the Physician Learning Program.