ABOUT THE COURSE
In this course you will learn how to effectively discuss weight gain with pregnant women. You will be presented with practical tips, evidence-based research from the most recent Health Canada and Institute of Medicine recommendations, as well as the latest study findings from innovative projects being conducted right here in Alberta. We have consulted with both women and health care providers across the province to shape this program.
The words 'woman' and 'her' are used throughout this course to describe biological sex (sex assigned at birth) which is based on reproductive anatomy. However, not everyone with a female reproductive system is female. It is important to ensure a person's preferred name, pronoun and self-declared gender (e.g. he, she, ze, they) are used when talking to and about them and that this is communicated to all relevant health care providers. For more information on gender identity and inclusive language, visit http://www.albertahealthservices.ca/info/Page15590.aspx
LEARNING OBJECTIVES
After completing the e-learning course, you will be able to:
Identify the influence of pre-pregnancy weight and pregnancy weight gain on maternal, infant and child health outcomes
Apply Health Canada's Gestational Weight Gain Guidelines
Utilize resources to support and counsel women on healthy weight gain during pregnancy
Apply strategies for providing tailored and woman-centered care to support women in gaining a healthy weight throughout pregnancy
TO NAVIGATE THROUGH THE ONLINE MODULES
It is not recommended to access the online modules on smartphones at this point. Your learning experience might be compromised.
'TAKE NOTES': To make notes for your own use, click on 'TAKE NOTES' at the upper right corner of your screen to open the notes field. All the course notes you have made can be found in a full list in the page of 'My Courses'.
"MARK COMPLETE": When you go through the course the first time, you will notice the "MARK COMPLETE" button in the pages. Make sure clicking on it when you reach the bottom of the page. Please note it won't allow you to move to the next module before you complete all the topics in a module. After you complete the whole course, the "MARK COMPLETE" will not be there anymore when you revisit the content.
'RESUME LEARNING": For the convenience of self-paced learning, you may exit from the middle of the course and come back later. When you log into the e-learning portal again, click on 'RESUME LEARNING', and you will be redirected to where you left last time.
Throughout this course you will see the following icons when additional information and insights are presented.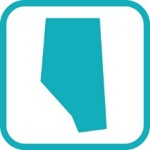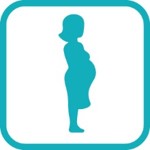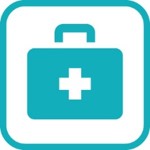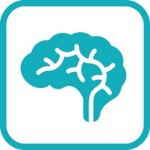 Results from Alberta research projects
What women in Alberta are saying
Practice tips from Alberta health care providers
Reflective activity